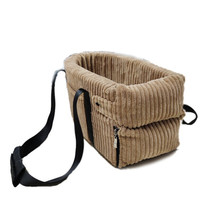 Safest Dog Car Seat For Small Dogs | Dog Car Carriers For Small Dogs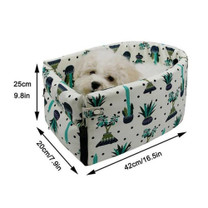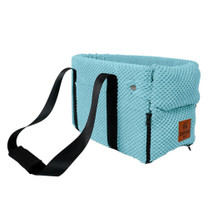 Product name: car pet safety seat
Fabric: PP cotton + cotton and linen blended
Filling: PP
Product size: about 40*20*22CM / 15.7*7.9*8.7inch
Scope of application: small dogs, cats
Product color:
beige; gray;wave point;stripe;pink;

Product features:
Specifically designed for small dogs and cats, this car pet seat can effectively protect the safety of pets when traveling.
Four sides around the pet car seat can effectively reduce the bumpy ride caused by the collision between the pet and the seat, reducing the pet's anxiety.
With a zipper-shut design, pets can easily enter and exit the seat.
Seats are equipped with a safety lanyard, which can easily connect with the pet's collar, helping to keep the pet's stability.
Washable material, so you can use a hand or machine to wash. Please do not dry it with high heat.



Packing list:


1 * pet safety seat
If you're not fully satisfied, please fill in our
contact us form
and we'll quickly work to correct the problem.