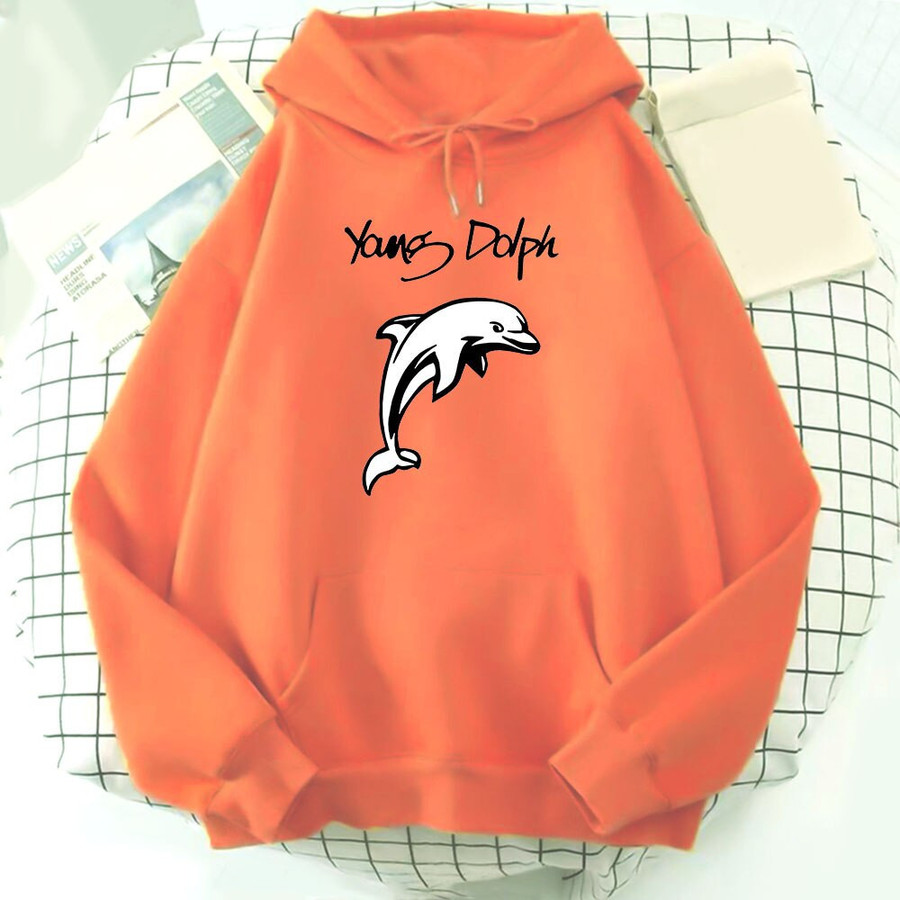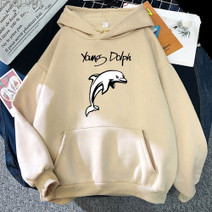 Dolphin Cartoon Print Hip Hop Streetwear | Casual Couple Clothes Harajuku Oversized Sweatshirts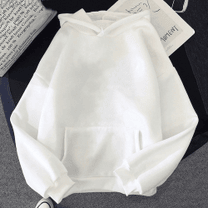 1Measurement In CM
| size | Shoulder(cm) | Bust(cm) | Body Length(cm) | Sleeve(cm) | Body Height(cm) | Body Weight(kg) |
| --- | --- | --- | --- | --- | --- | --- |
| XS | 42 | 90 | 65 | 54 | 120 - 155 | 35 - 43 |
| S | 45 | 96 | 67 | 57 | 155 - 160 | 43 - 50 |
| M | 46.5 | 100 | 70 | 59 | 155 - 165 | 45 - 55 |
| L | 48 | 104 | 73 | 61 | 160 - 170 | 53 - 62 |
| XL | 49.5 | 108 | 76 | 63 | 165 - 175 | 58 - 65 |
| XXL | 51 | 112 | 79 | 65 | 170 - 180 | 63 - 78 |
| XXXL | 52.5 | 116 | 81 | 67 | 175 - 185 | 78 - 90 |
2Measurement In Inch
| size | Shoulder(in.) | Bust(in.) | Body Length(in.) | Sleeve(in.) | Body Height(in.) | Body Weight(lb) |
| --- | --- | --- | --- | --- | --- | --- |
| XS | 16.54 | 35.43 | 25.59 | 21.26 | 47.24 - 61.02 | 77.16 - 94.80 |
| S | 17.72 | 37.80 | 26.38 | 22.44 | 61.02 - 62.99 | 94.80 - 110.23 |
| M | 18.31 | 39.37 | 27.56 | 23.23 | 61.02 - 64.96 | 99.21 - 121.25 |
| L | 18.90 | 40.94 | 28.74 | 24.02 | 62.99 - 66.93 | 116.84 - 136.68 |
| XL | 19.49 | 42.52 | 29.92 | 24.80 | 64.96 - 68.90 | 127.87 - 143.30 |
| XXL | 20.08 | 44.09 | 31.10 | 25.59 | 66.93 - 70.87 | 138.89 - 171.96 |
| XXXL | 20.67 | 45.67 | 31.89 | 26.38 | 68.90 - 72.83 | 171.96 - 198.41 |
Note:Size mearsured by ourselves, sometimes has some errors, but always within 3cm." Please note 1 cm = 0.39 inch,1 inch = 2.54 cm. Please feel free to contact us when finding difficulty in choosing size,we will give you the best option.
Note: The decal on the chest of the product picture is a fixed size, the decal will not become larger as the size of the clothes increases. Please ensure that light color difference should be acceptable due to the light and screen
If you're not fully satisfied, please fill in our
contact us form
and we'll quickly work to correct the problem.