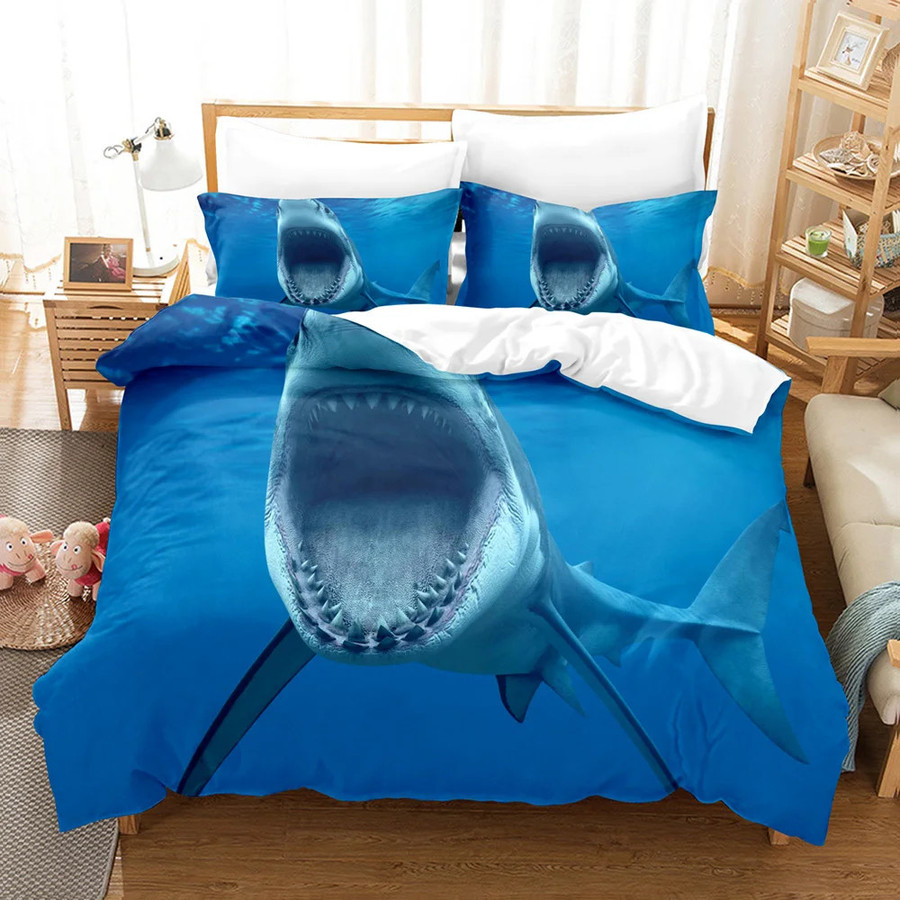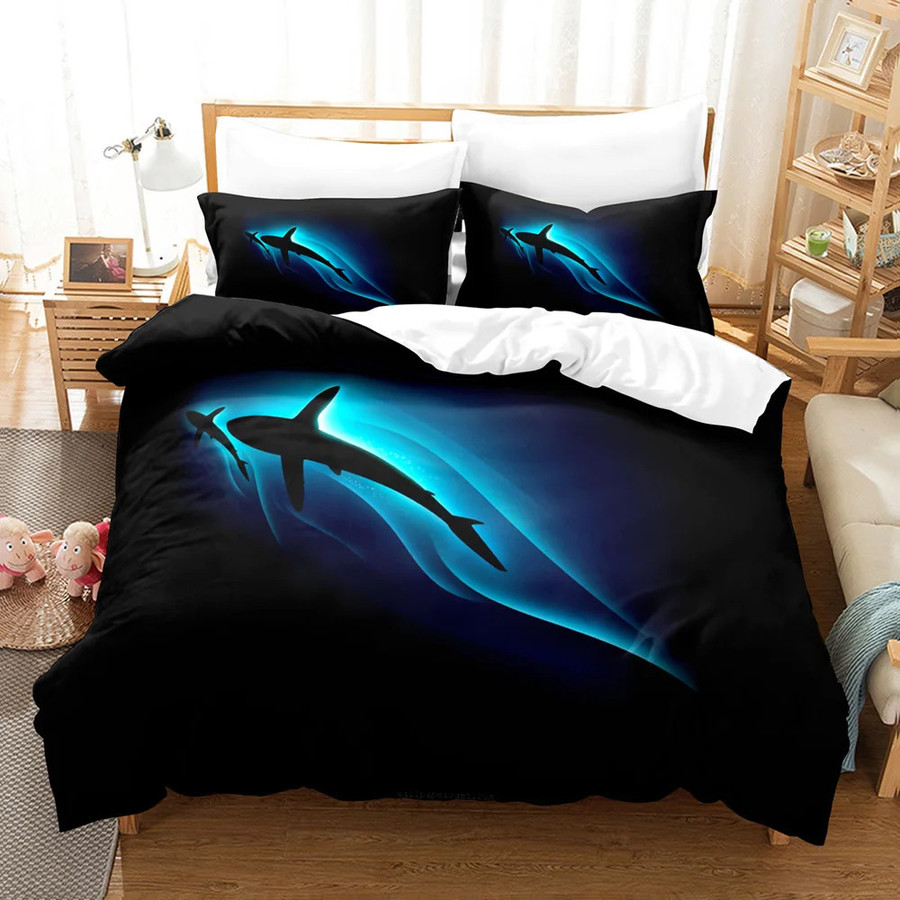 3D Print Shark Bedding Set twin Full Queen King Bedroom
Item Name:Duvet Cover Sets
Packing List: 1* Duvet Cover + 1or 2* Pillow Cases



AU Single: 1pcsDuvet Cover140x210cm , 1pcs Pillowcases 48x73cm

AU Double: 1pcsDuvet Cover180x210cm, 2pcs Pillowcases 48x73cm

AU Queen: 1pcsDuvet Cover210x210cm , 2pcs Pillowcases 48x73cm

AU King: 1pcsDuvet Cover240x210cm , 2pcs Pillowcases 48x73cm
US Twin: 1pcs Duvet Cover 172x218cm , 1pcs Pillowcase 50x75cm.
US Full: 1pcs Duvet Cover 200x229cm, 2pcs Pillowcase 50x75cm.

US Queen: 1pcsDuvet Cover 228x228cm, 2pcs Pillowcase 50x75cm.
US King: 1pcs Duvet Cover 259x229cm, 2pcs Pillowcase 51x91cm.
US California King: 1pcsDuvet Cover 260x240cm, 2pcs Pillowcase 51x91cm.
EU Twin Single Size:1pcs Duvet Cover135x200 cm, 1pcs Pillowcase 50x75cm
EU Double Size:1pcsDuvet Cover200x200 cm, 2 pcs Pillowcase 50x75cm
EU King Size:1pcs Duvet Cover240x220 cm, 2pcsPillowcase 50x75cm
EU Super King Size:1pcs Duvet Cover260x220 cm, 2pcsPillowcase 50x75cm
If you're not fully satisfied, please fill in our
contact us form
and we'll quickly work to correct the problem.