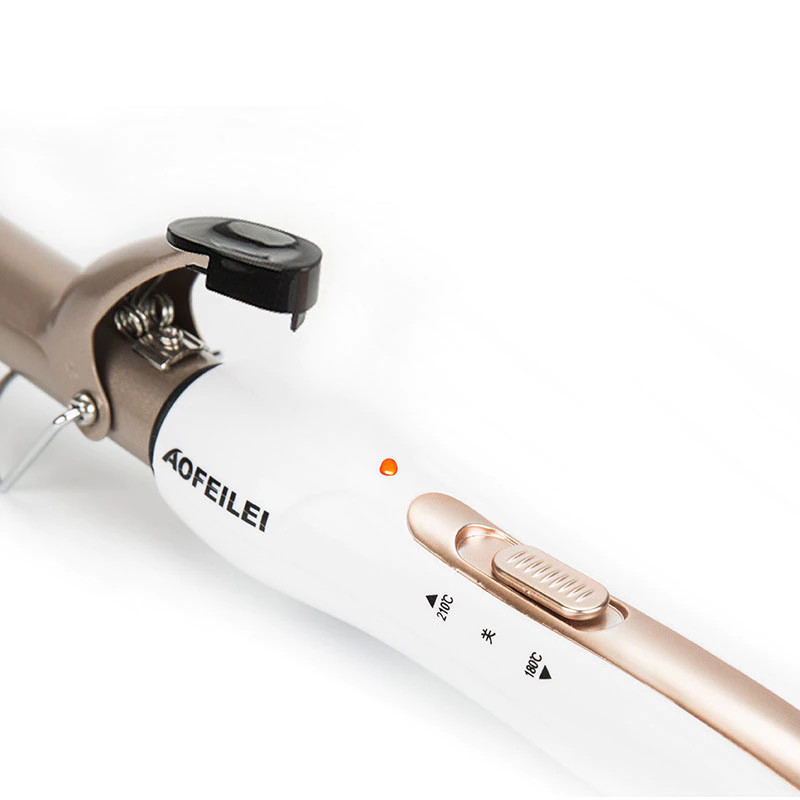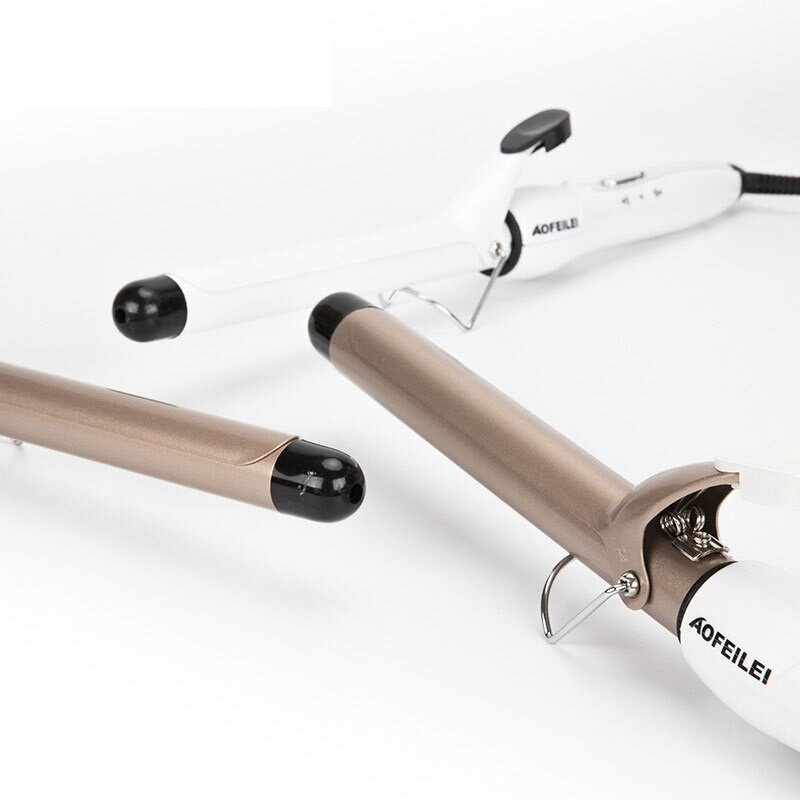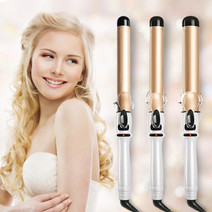 19-38mm Ceramic Electric Hair Curlers | Big Hair Curling Iron
Specification:
Color: Gold
Material: Tourmaline Ceramic
Rated Voltage: 110-240V
Rated Frequency: 50-60Hz
Rated Power: 45-65W
Temperature: 80℃-210℃
How to Use:
The hair can dry or wet combed thoroughly and divide your hair into strands with a comb before use.
After plugging into the power, push the switch into the gear you need, heat for about 1 minute.
Take a strand about 2-inch wide between forefinger and middle finger, press the curler together over the strand of hair for a few seconds.
Slowly move away from the roots to the ends, do exactly the same with the next strand of hairs.
You may need to separate strands in thick hair with hair clips.
After using, cool it down for at least 15 minutes and then store it away.
Be kept out the reach of children as they are possible sources of danger.
Pay special attention to the external parts of iron plates, they are very hot and may cause burning.
Avoid touching the skin on the neck or face.
Keep the curler closed for 10 seconds at most so that you do not damage the hair.
No box option: 1 X hair curler + instruction book, pack with safe and strong bubble column bag
With original box option: 1 X hair curler + instruction book + original box with safe package
If you're not fully satisfied, please fill in our
contact us form
and we'll quickly work to correct the problem.