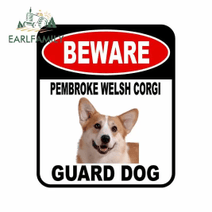 13cm x 11cm BEWARE CANE CORSO GUARD DOG Car Sticker Cover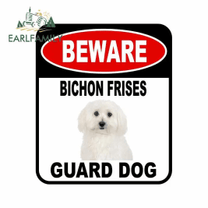 1. Do not apply on extreme cold or hot Surfaces. Ideal temperature must be between 60°F & 90°F.
2. Do not touch the adhesive backing, oils from your skin will prevent sticking.
3. Before applying decal make sure there is no wax or oily products on the surface
About Vinyl Decals:
These are DIE-CUT decals meaning there is no background. If there is a background color in the picture, it is used only as a example.
The background color will be the color of the surface you place the sticker on, or clear if you put it on a window.
Vinyl Decals come in 3 pieces:
1. Top layer is a transparent transfer tape.
(Holds your decal or sticker together until it is applied)
2. Middle layer is your actual decal or sticker
(It is sandwiched between the Application Tape and the Wax Backing)
3. Bottom layer is the wax backing.
(protects the adhesive until the decal is ready to be applied)
4. Do not washing in 24 hours.
If you're not fully satisfied, please fill in our
contact us form
and we'll quickly work to correct the problem.